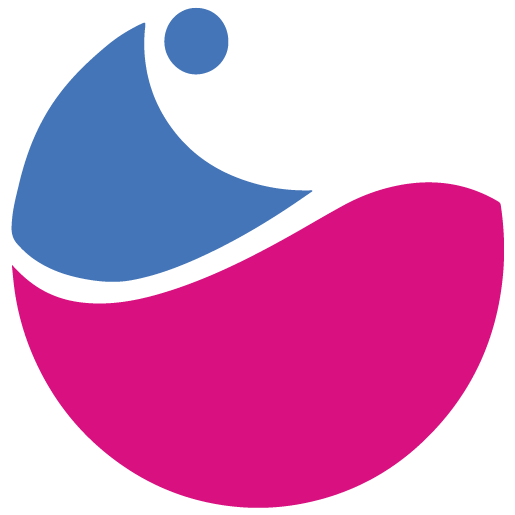 Privacy Policy
Our website may be used without entering personal information. Different rules may apply to certain services on our site, however, and are explained separately below. We process your personal data (e.g. name, address, email address, telehone number, etc.) only according to the given laws. The legal framework for data protection may be found in the General Data Protection Regulation (GDPR) and in the Telecommunications Act (TKG 2003). We collect personal information from you (e.g. name, address, email address, telephone number, etc.) in accordance with the provisions of Austrian data protection statutes. Information is considered personal if it can be associated exclusively to a specific natural person. The provisions below serve to provide information as to the manner, extent and purpose for collecting, using and processing personal information by the provider.
Dyadic Games GmbH
Entenplatz 1a
8020 Graz
AUSTRIA
(+43) 720 519600

Please be aware that data transfer via the internet is subject to security risks and, therefore, complete protection against third-party access to transferred data cannot be ensured.
Contacting Us
On our website we offer you the opportunity to contact us, either by email and/or by using a contact form. In such event, information provided by the user is stored 6 months for the purpose of facilitating communications with the user. No data is transferred to third parties. Nor is any of this information matched to any information that may be collected by other components of our website.
Use of Google Analytics with anonymization
Our website uses Google Analytics, a web analysis service from Google Inc., 1600 Amphitheatre Parkway, Mountain View, CA 94043 USA, hereinafter referred to as "Google". Google Analytics employs so-called "cookies", text files that are stored to your computer in order to facilitate an analysis of your use of the site. The information generated by these cookies, such as time, place and frequency of your visits to our site, including your IP address, is transmitted to Google's location in the US and stored there.
We have entered into a data processing agreement with Google.
We use Google Analytics with an IP anonymization feature on our website. In doing so, Google abbreviates and thereby anonymizes your IP address before transferring it from member states of the European Union or signatory states to the Agreement on the European Economic Area.
Google will use this information to evaluate your usage of our site, to compile reports on website activity for us, and to provide other services related to website- and internet usage. Google may also transfer this information to third parties if this is required by law or to the extent this data is processed by third parties on Google's behalf. Google states that it will in never associate your IP address with other data held by Google.
You can prevent cookies from being installed by adjusting the settings on your browser software accordingly. You should be aware, however, that by doing so you may not be able to make full use of all the functions of our website. Google also offers a disabling option for the most common browsers, thus providing you with greater control over the data which is collected and processed by Google. If you enable this option, no information regarding your website visit is transmitted to Google Analytics. However, the activation does not prevent the transmission of information to us or to any other web analytics services we may use. For more information about the disabling option provided by Google, and how to enable this option, visit https://tools.google.com/dlpage/gaoptout?hl=en
Alternatively, as well as on mobile devices, you can stop tracking by clicking the following hyperlink: Opt Out
Use of YouTube components
We use YouTube on our website. This is a video portal operated by YouTube LLC, 901 Cherry Ave, 94066 San Bruno, CA, USA, hereinafter referred to as "YouTube". YouTube is a subsidiary of Google LLC, 1600 Amphitheatre Parkway, Mountain View, CA 94043 USA, hereinafter referred to as "Google".
Through certification according to the EU-US Privacy Shield https://www.privacyshield.gov/participant?id=a2zt000000001L5AAI&status=Active Google and its subsidiary YouTube guarantee that they will follow the EU's data protection regulations when processing data in the United States.
We use YouTube in its advanced privacy mode to show you videos. The legal basis is Art. 6 Para. 1 lit. f) GDPR. Our legitimate interest lies in improving the quality of our website. According to YouTube, the advanced privacy mode means that the data specified below will only be transmitted to the YouTube server if you actually start a video.
Without this mode, a connection to the YouTube server in the USA will be established as soon as you access any of our webpages on which a YouTube video is embedded.
This connection is required in order to be able to display the respective video on our website within your browser. YouTube will record and process at a minimum your IP address, the date and time the video was displayed, as well as the website you visited. In addition, a connection to the DoubleClick advertising network of Google is established.
If you are logged in to YouTube when you access our site, YouTube will assign the connection information to your YouTube account. To prevent this, you must either log out of YouTube before visiting our site or make the appropriate settings in your YouTube account.
For the purpose of functionality and analysis of usage behavior, YouTube permanently stores cookies on your device via your browser. If you do not agree to this processing, you have the option of preventing the installation of cookies by making the appropriate settings in your browser. Further details can be found in the section about cookies above.
Further information about the collection and use of data as well as your rights and protection options in Google's privacy policy found at https://policies.google.com/privacy
Use of Newsletter2go
If you would like to subscribe to the newsletter offered on the website, we require an email address from you as well as information that allows us to verify that you agree with the owner of the email address provided and with the receipt of the newsletter. We use the so-called double opt-in procedure to ensure that newsletters are sent out in agreement. In the course of this, the potential recipient can be included in a distribution list. Subsequently, the user receives the opportunity to confirm the registration in a legally secure manner by means of a confirmation email. The address is only actively included in the distribution list if it is confirmed. We use these data exclusively for the dispatch of the requested information and offers.
Newsletter2Go is used as newsletter software. Your data will be transmitted to Newsletter2Go GmbH. Newsletter2Go is prohibited from selling your data and using it for purposes other than sending newsletters. Newsletter2Go is a German, certified provider selected in accordance with the requirements of the Basic Data Protection Ordinance and the Federal Data Protection Act. Further information can be found here: https://www.newsletter2go.de/informationen-newsletter-empfaenger/
You can revoke your consent to the storage of the data, the email address and their use for sending the newsletter at any time, for example via the "Unsubscribe" link in the newsletter.
Information/Cancellation/Deletion
On the basis of the Telecommunications Act, you may contact us at no cost if you have questions relating to the collection, processing or use of your personal information, if you wish to request the correction, blocking or deletion of the same, or if you wish to cancel explicitly granted consent. Please note that you have the right to have incorrect data corrected or to have personal data deleted, where such claim is not barred by any legal obligation to retain this data.
Sample Data Privacy Policy Statement provided by the Law Offices of Weiß & Partner